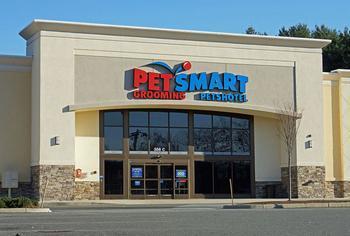 Consumer Affairs reports that PetSmart has teamed up with Universal Pictures in a new ad campaign focused around the humanization of pets and upcoming film The Secret Life of Pets.
The campaign, launched on June 13, will feature two television spots that explore what happens when pets get a chance to visit PetSmart without their humans in tow.
Our exclusive partnership with PetSmart is a critical component of our strategy to engage more directly with consumers whose pets are an enormous part of their families. We are excited to collaborate with PetSmart to expand our reach and bring The Secret Life of Pets to life."

– Jamie Stevens, Executive Vice President of Global Retail Development, NBCUniversal Brand Development Group
The television spots play on consumers' increasing tendency and desire to view their pets as people. As reported by BlogPaws, this trend toward "humanization" of pets is expected to be a major influence on consumers' purchasing decisions in the coming year.
The Secret Life of Pets hits theaters on July 8.
 Source: PetSmart partners with 'The Secret Life of Pets' for new ad campaign